Experience rapid growth with AI & ML
In the previous years, customer service in business required numerous employees to attend to their customer's needs and maintain their business objectives. Reports have shown that this business approach often results in a decreasing production and efficiency of customer services. 
Customers rely on the first approach to help them determine the business services offered on a platform–it has become one of the biggest challenges for business companies or organizations. 
With our modern technology, businesses can now apply Artificial Intelligence and Machine Learning to their website to help customers efficiently transact or understand the business services they offer. 
At Pinnacle, we offer Artificial Intelligence and Machine Learning transformation by applying the agile methodology.
LET'S TALK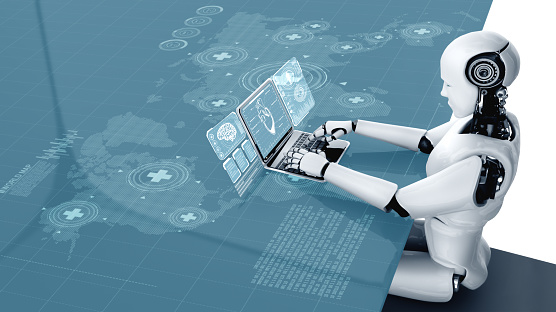 What is an Agile Methodology?
Our technology continuously evolves, and this results in market changes. 
Businesses must adopt these changes to deliver their services or product in the most innovative and updated way to satisfy customers and compete within their business enterprise. 
Agile methodology is adopted in various parts of businesses leaving the waterfall method to boost business enterprise, including Artificial Intelligence and Machine Learning. It has helped multiple companies in delivering seamless and efficient customer services. 
Customers find AI and ML sufficient and answer commonly asked questions, making the business platform easier to use. 
Pinnacle Mutual Consulting uses Agile Methodology and breaks down the siloing. It allows every member or role in project development to adapt to the technology and market changes for better results. 
In addition, agile solves the defects or digital challenges through project sprint, increasing work progress and deliverables on time and improving communication to collaborations.
Numerous companies have shifted from the waterfall model to agile, as agile is more adaptive to the market changes than delivering end-products where developers cannot implement immediate changes.
What are Artificial Intelligence and Machine Learning?
Artificial intelligence is a supporting feature added to a mobile application or website, such as automated chatbots, maps, navigation, facial detection, text editors or auto-corrects, search and recommendation algorithms, digital assistants, electronic payments, and social media. 
Customers have adopted AI from various companies and brought manageability to their everyday needs. Increasing numbers of people are now trusting artificial intelligence. 
On the other hand, machine learning is another artificial intelligence that delivers learning applications and strategies for data learning. It helps predict behavioral patterns and trends. 
By applying AI and ML to your company or organization, your accuracy in delivering well-structured information, support, or service to your customers will enhance your business objectives.
We are highly committed to delivering business value to our clients and using the latest digital tools to develop or create features to increase end-user satisfaction.  We align with the changing business environment to drive success for business companies or organizations. 
Pinnacle offers AI and ML Agile projects to help you succeed in satisfying your customers or end-users with a practical agile approach through adapted planning and acquiring benefits to your business or organization. Our developers have domain expertise in data science and an agile approach.
Key Areas In AI and ML Projects
At Pinnacle, we focus on the three areas for our clients, such as,
Value visibility

Progress

Continuously development and clarity
Value visibility
Creating an AI and ML project is similar to building software, and the outcome of project progress comes after the sprint has a lifecycle of two weeks. During the sprint, an organization or business company might be at a critical stage as the applications are not in use.
We promote agile in creating clarity and understanding for our clients regarding the product backlog, sprint backlog, and release plan.
At Pinnacle, we ensure that the project is in progress and constantly monitor our work progress to meet the sprint goal. We make continuous tests and inspections to build progress and continuously maintain AI and ML code health. 
Project Progress
Project progress helps the stakeholders' or customers' perspective in the black box visibility. It will build communication and understanding of the overall AI and ML project to our client's organization from our machine learning team. With the involvement of stakeholders in our work progress, we build trust with our clients by releasing MVP and demonstrating the business value quickly.
Black box visibility is a test that does not consider internal structure, design, or outputs and instead finds defects in the external behavior of the project. 
Feedback from clients and end-users allows us to determine which were prioritized tasks and resolved. Our client's feedback on our project is highly appreciated, and we will continuously develop the feature until we satisfy our clients and stakeholders.
As our team focuses on the outcome of projects, we treat models as our products and must be continuously updated, adapt to the changing technology, and resolve digital challenges in complex environments. In addition, we also ensure that the documentation is accessible by using the latest tools.
Continuous Development and Clarity
At Pinnacle, we are focused on continuous improvement and clarity. We apply an agile mindset and empower our team to cultivate responsibility and improve their skill sets to the next phase that could push our sprints in a more developed manner.
Below are the three areas to our scope of improvement;
Growth revenue

Technical Elements 

Customer Satisfaction
Aside from creating artificial intelligence machine learning for our clients, in some areas, we also use DevOps and MLOps to alleviate the AI issues and manage the lifecycle through scaling and automation.
Our clients' success is our success.
The Pinnacle team strives to be better to deliver excellent services to our clients. To achieve this goal, we construct several tests (automated and manual) to inspect our projects and monitor the features that our developers implemented. 
Our Artificial Intelligence and machine learning team's broad experience in projects and their expertise in data science will help your company build an AI and ML in a shorter time and use the latest digital tools for more accessible updates or documentation. 
We aim to support and nurture your company or organization to achieve your goals of adopting agile or agile transformation.
LET'S TALK
Ready to reach out to us?
We respond to every message within 24hrs during business days. Contact us today, and let's get started working on your project.
1200 Ashwood Parkway
No. 230 Atlanta Georgia
Give us a call or drop by anytime, we endeavour to answer all enquiries within 24 hours on business days.