Increase quality control, and boost productivity.
People using websites and mobile applications are increasing, and business owners must deliver their services well to sustain and satisfy the customers. Beyond these successful operations by business owners or product owners, they still create and apply software development to let their regular users transact seamlessly and have no track of such–a lousy experience. 
Traditionally, a project is managed and prepared by the project manager to aid web developers in delivering the finished product at the end of the timeframe. This method lacks communication with end-users or stakeholders and cannot absorb quick responses to the challenges. It results in low-quality user reviews, less productivity, higher cost, and increased risks. 
Being Pinnacle Mutual Consulting as your guide and nurturing your business strategy, you will be able to stand beyond the standard and compete with the well-known companies. 
The selection and adoption of development for your business are considered extensively while achieving your company's goal and fixing your digital challenge(s). 
Develop your website and applications with the latest tools, technology, and methodologies, including Agile. 
Website development at the Pinnacle will allow you to increase quality control, boost productivity, reduce risks, and faster return on your investments. 
Our professional front-end website developers and full-stack developers have broad experience that can assist you in building or creating a website and mobile development for your business enterprise.
The waterfall method was once the most commonly used business method. It has driven success to various companies and developers, yet, some business owners find it harder, especially in fixing digital challenge(s) that occur after the end-product–resulting in higher project costs. 
At Pinnacle, we can deliver your business value and help you understand how agile and other methodology works. In addition, your company's organization will continuously grow its enterprise and innovatively adapt to modernization.
LET'S TALK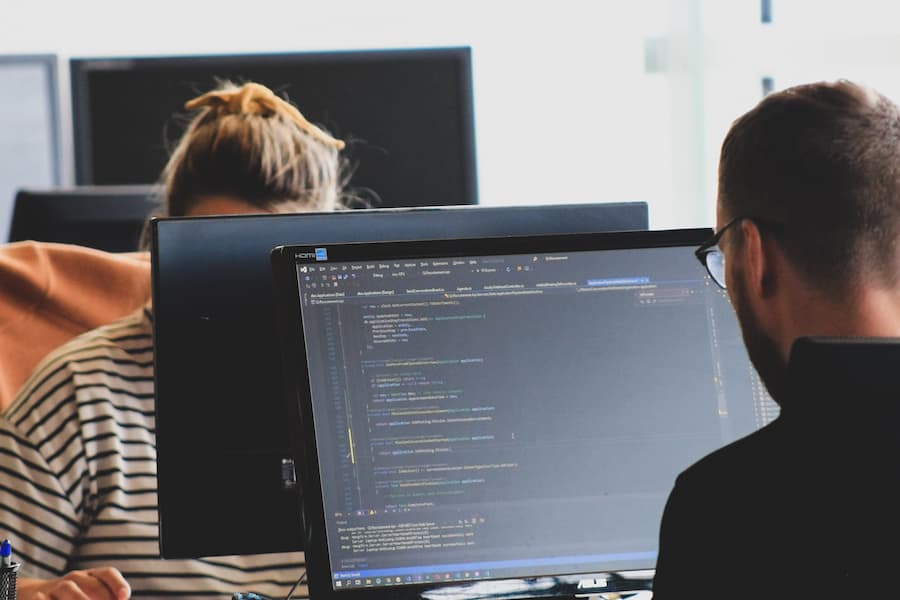 How does Pinnacle achieve our client's goal?
Our team and client discuss the web application or mobile application they want and need, give our feedback and suggestions, analyze the project and lock the needed digital requirements.
Our team will prepare the proposed plan of action and execution, and we will start designing and developing the application. After designing and developing, it goes through various tests and into the QA team for quality checks.
If there are no bugs or defects, we give them to our client for testing and confirming the project's objective. 
On the other hand, if bugs or defects appear, our developer will work on them immediately. If our client comes back with feedback or added requirements on the website or mobile application, we decide on the following action needed based on it. 
We work on the changes and deliver them back to our clients to see the changes. We continuously develop the application until they approve the design and overall development and check for the web and mobile development live version.
Our digital support does not end here. We will continuously offer our support and give you maintenance.
Benefits in Web Development and Mobile Application
Various applications were introduced worldwide, from simple game apps to finances and daily necessities. These applications had rolled out, especially after the lockdowns for the preventive safety measures of the Covid-19. 
To overcome the pain points of these applications or websites, business owners must have individuals who can help them in any digital challenge(s) they will face. 
At Pinnacle, our customer's collaboration and their response to the digital changes assure to have these various benefits, such as:
Quality Control over your Website and Mobile Application
Quality is essential in defining development, and the incremental release allows our business clients to control the quality of their selection in their business enterprise. 
The early access to the features during the sprint will allow the stakeholders to give feedback and get the product's direction from the start to the end, which results in lower risks.
As we involve our client's stakeholders, the development of this project shortens. Their reviews will allow our team to avoid revisions and continuously input throughout the project development. 
Within Agile development, tasks are cut into parts and distributed individually to the team. In addition, features are accessible even if the project is unfinished.
At Pinnacle, we immediately resolve the changing needs of our business clients and challenge(s). 
Regular meetings of the stakeholders and the development team will ensure that everyone is doing their tasks and has the same goal. We honor timelines and realistic goals to satisfy our customers' digital products with an agile approach.
The stakeholders create feedback to the working project to keep going and help make the right decisions for the possible changes. There will be no massive revisions, and the project's cost will decrease while reducing the software development life cycle. As the project finishes early, the application can be in use. 
As your partner through your digital journey, we offer you the best and most optimized digital development with our company. 
Our in-depth understanding of software development methodologies will guide you to which methodology suits your business enterprise.
LET'S TALK
Ready to reach out to us?
We respond to every message within 24hrs during business days. Contact us today, and let's get started working on your project.
1200 Ashwood Parkway
No. 230 Atlanta Georgia
Give us a call or drop by anytime, we endeavour to answer all enquiries within 24 hours on business days.