Alleviate your organization's pain points
In our technology today, businesses create websites and applications to deliver their services to their customers. Behind this successful path, they are getting support from an IT department or IT companies that help them maintain and address the digital challenge(s) that occur and respond to them in a real-time environment. Customers build trust and rely on their company or organizations with this active response.
Does your company face minor to significant challenges affecting your service delivery to your customer? Worry no more.
Pinnacle Mutual Consulting offers Life Cycle Management Support to help you alleviate your company and organization's pain points. We can find and resolve digital challenges even in the most complex environments. 
Our highly skilled web developers have large-scale experience in agile methodology, web development, maintaining features, and software.
LET'S TALK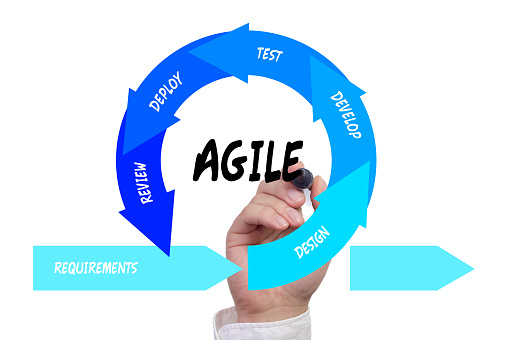 Why does Pinnacle Use Agile Methodology?
Our team has a depth-in understanding of how agile works and why an agile mindset can help companies and organizations to compete within their business enterprise. 
Through agile, business companies and organizations can quickly embrace the market changes and customers' needs. The agile scrum framework scratches out the siloing, allowing the product owner and stakeholders to be part of the projects. Their roles in creating, building, developing, and maintaining their company and organization stay on track and continuously strive for new developments. 
In addition, big tasks are divided into components in agile projects to address the most critical tasks to the prioritized tasks and distribute them to our teams. Our team is self-managing, self-organizing, reliable with tasks, and honors the timeframe.
How Does Pinnacle Respond to Digital Challenge(s)?
Maintenance is needed to address digital challenges. It is essential to focus on sustaining and maintenance in building an application or website, especially in businesses or organizations.
Digital attacks are one of the most common challenges that business owners face. Defend your website or application against these possible attacks and continuously build the latest digital securities. 
Our team absorbs the 80/20 rule, the Pareto Principle, in facing digital challenges. This principle allows our team to look at the 20 percent as the primary cause of the challenge(s) and deeply analyze the reasons. Defend your website and build a defensive wall against website vulnerabilities. 
Types of Life Cycle Management Support
We can quickly answer why life cycle management support is critical in a company or the website's journey to success straightforwardly. However, digital maintenance contains various types, such as,
Corrective Maintenance

Adaptive Maintenance

Perfective Maintenance

Preventative Maintenance
Collective Maintenance
The corrective maintenance repairs or replaces the software or hardware faults. This maintenance consists of identifying the weakness, isolation, and rectifying the system. 
Adaptive Maintenance
Adaptive maintenance focuses on the software changes to embrace new requirements in this system or industry. These changes include the operating system, hardware, software, and cloud storage. 
Perfective Maintenance
Perfective maintenance focuses on adding feature enhancements and removing ineffective functions to your software. The feedback from the stakeholders or end-user will help you define which features can help you in this maintenance. 
Preventative Maintenance
This maintenance prevents digital challenge(s) from occurring to the software, reducing the risks to the operating systems, and allowing the software to avoid deterioration and adapt to the changes for a long time. 
This maintenance allows the software to be stable, understandable in user's insights, and maintainable for developers.
Why is Life Cycle Management Support Essential to Websites and Applications?
Companies and organizations manage their digital challenges only if it's unbearable and neglect the worst-case scenarios that might happen in the future. 
Faulty website features or designs create negative insights for your customers, which might transfer to other companies or organizations. Do not wait until your company fails before resolving these issues!
These minor issues can significantly impact productivity and deliver a negative experience to your customers. Prevent these digital challenges(s) from stopping you from progressing or creating your business value and transparency. In addition, it increases your spending costs and increases your digital waste.
Our team receives the latest technology and development training and uses the latest digital tools to monitor, inspect, detect and analyze data on different platforms.
Build a Life Cycle Management Support with us and allow us to take care of your digital maintenance. To become agile, you need to empower your team with the knowledge of Agile. Grow with our team, empower your team with agility and embrace new developments. 
Talk to us, and let us discuss what type of maintenance your company or organization needs.
Ready to reach out to us?
We respond to every message within 24hrs during business days. Contact us today, and let's get started working on your project.
1200 Ashwood Parkway
No. 230 Atlanta Georgia
Give us a call or drop by anytime, we endeavour to answer all enquiries within 24 hours on business days.