Learn Agile from the best in the industry
At Pinnacle Mutual Consulting, we offer training to individuals and teams who want to understand Agile methodology, agility, scaling, and the latest technology and digital tools.
Our team of practitioners and trainers can help you or your team learn from introductory to advanced classes. This training will help them understand the way of Agile, Scrum, Kanban, responsibilities of three roles, DevOps, Azure DevOps, and SAFe.
As the learning process is different for individuals, we created an effective structural pattern and divided the training into several parts, such as follows:
Essentials

DevOps

Scrum

Scaled Agile Framework (SAFE)
LET'S TALK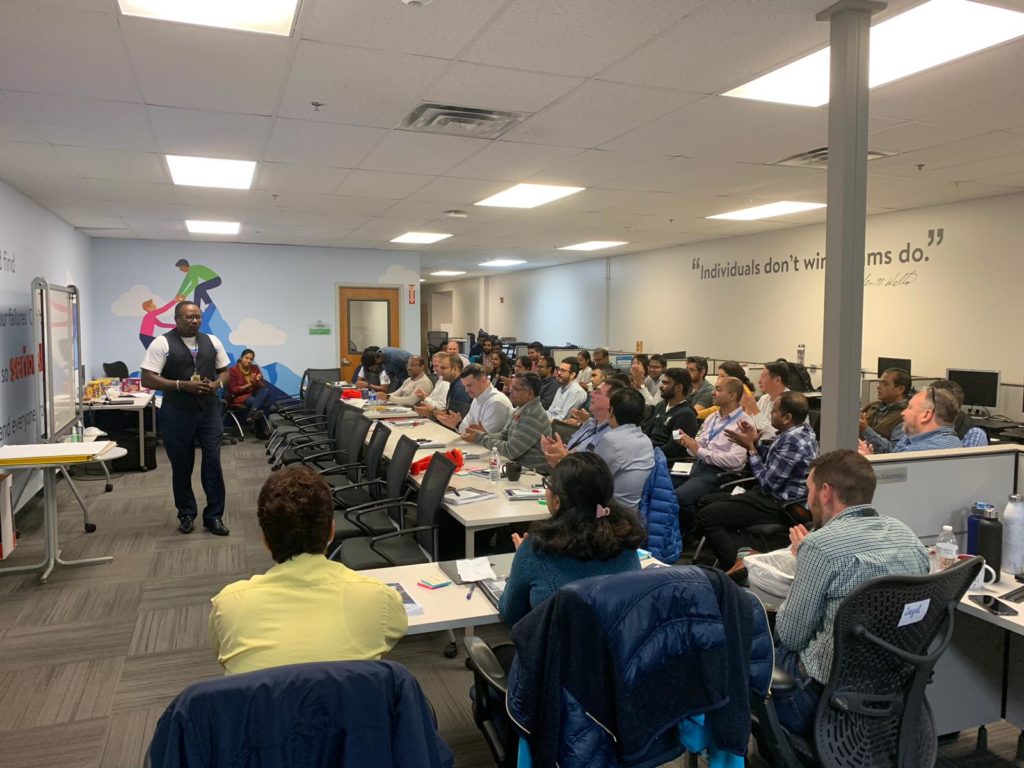 Essentials
Essential training focuses on creating a foundation with the agile for every participant. After completing the essential training, the participants will be well equipped to completely understand the Agile methodology's concepts, terms, and roles.
Below are the detailed steps relevant to the Essential Training:
This training session focuses on Agile methodology and understanding the Agile mindset. Understanding the Agile mindset will enable participants to gain the required skill set in applying Agile impacts and Agile framework to resolve the pain points in the business operations.
Learn how to identify an agile organization based on its behavior and practices and intelligently speak about scrum and Kanban's agile frameworks.
The focus is on the Scrum framework and a complete understanding of the three roles in the Scrum framework, such as: 
Product owner

Scrum master

Development member
Learn how to create a valuable and functional product in a complex environment, discover the importance of the empirical process controls, and differentiate the common practices that aren't part of the scrum-agile.
Understand the essential responsibilities and roles of a scrum master and its capabilities within the organization or sprint and how it helps on the scrum events. Learn how the scrum master facilitates retrospectives in modern ways and the importance of empiricism.
In addition, learning how to engage and support the development team in maximizing the business product value. 
Learn primary parts of Kanban, how it helps visualize the framework, and why Kanban decreases the bottlenecks in the workspace. Study and learn to visualize the work and determine the work progress of team members.
Discover how to continuously improve the use of the Kanban framework in an organization or company's workflow. In addition, our professional practitioners allow learners to interact with the system, and how to identify the bottlenecks will be discussed by team leaders through activities. 
For this training, learn how to collaborate with various organizational cultures with DevOps by using DevOps practices and automated tools. Study and create deployment pipelines and continuously deliver product value by employing DevOps methodology.
LET'S TALK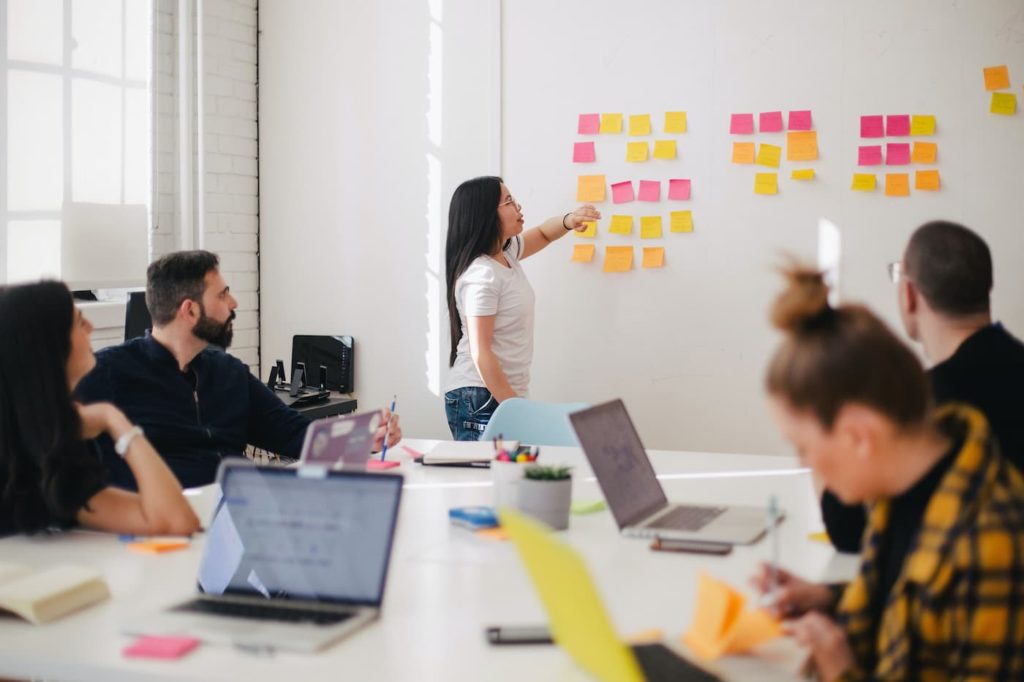 Microsoft Azure DevOps Training
Study the depth of Microsoft Azure DevOps and acquire laboratory-based training with the experts. Get hands-on with Microsoft's ALM tool, and learn the critical factors of Azure DevOps within demonstration and activities.
Microsoft Azure DevOps has three parts as follows:
Learn, understand and explore the Azure DevOps Board Module and how it affects or helps the scrum team plan in discussing work progress. Also, as to how to configure boards and backlogs and create sprints and queries. Have a deep knowledge of setting up a development project with the Azure DevOps working team and Microsoft ALM Tool.
In addition, participants will acquire the required knowledge on how to determine automation, queries for the test, and the mob programming approach to software development.
Azure DevOps Octopus Deploy
Gain vast knowledge of using Azure DevOps to construct software with the Octopus Deploy tool and orchestrate its release. Learn to create and release the pipeline principle and how to assess stage gates.
Scrum.Org Certification Training
Applying professional Scrum (APS)
Learn fundamental knowledge in a practical way needed for the scrum-agile framework and how this framework helps product development via combined instructions and team-based exercises.
Professional Scrum Master (PSM)
Study the role of a scrum master in a scrum framework, its principle, and how empirical theory impacts the scrum framework and acquire a deep understanding of the Agile movement and the heart of scrum through combined instructions and team-based exercises.
Professional Scrum with Kanban (PSK)
Learn the application of Kanban practices and understand the importance of transparency of Kanban towards the organization or scrum team. Aside from that, learn about how Kanban flows within the scrum framework using theory and case study.
Professional Scrum Product Owner (PSPO)
Obtain a deep understanding of the PSPO's roles and responsibilities. PSPO handles the software product management and its aspects and how to drive value to the business projects. 
Applying Professional Scrum for Software Development (APS-SD)
Gain the best and most advanced objective view of building software with scrum-agile and how to apply modern engineering practices within the framework, as well as changing the software in the series of sprints.
Practitioners will perform a student collaboration to measure their understanding of the APS-SD.
Scaled Agile Framework (SAFe) Certification Training
Master the scaling techniques with the SAFe with our professional practitioners for your certification, which focuses on strategy and investment funding. 
Learn the principles and practices of SAFe 5 Agilist and how to release digital products on time. Meanwhile, develop an in-demand skill set that empowers you to succeed in today's disruptive marketplace, execute and release value with Agile Release Trains, and then master the lean-agile transformation to an enterprise scale. 
Understand the profound role of Scrum in SAFe enterprise and explore the entire enterprise to plan to execute the Program Increment (PI).
Study the skills and acquire a deep understanding of Agile Release Train (ART), learn to collaborate with different teams, and how to deliver business value to clients. Learn the roles of SAFe in Kanban, Scrum, and XP.
Build your career with us!
Agile and DevOps are in demand in today's modernization and technology; learn from basics to the latest technology with the advanced knowledge of our practitioners. 
At Pinnacle Mutual Consulting, we deliver the best learning techniques for our participants to understand the concepts of agile frameworks and mindsets, provide enterprise value, increase software transparency, and impact digital projects.
Ready to reach out to us?
We respond to every message within 24hrs during business days. Contact us today, and let's get started working on your project.
1200 Ashwood Parkway
No. 230 Atlanta Georgia
This is custom heading element
This is custom heading element
Give us a call or drop by anytime, we endeavour to answer all enquiries within 24 hours on business days.