DevOps At Pinnacle Mutual Consulting
DevOps is a bridging method between software development (Dev) and IT operations (Ops) and one of our services at the Pinnacle. We can develop high-quality software through DevOps in a shorter software development cycle and continuous monitoring.
In other methodologies, developing software takes time, most especially in the traditional method –the waterfall model. As this method includes documentation, it takes much time to do the paperwork and list down materials and steps during the planning phase. Though this method is effective in other industries, it does not work too much in developing software due to continuous technological change. Businesses must adapt it to be competitive, protect their business, and increase transparency while reducing digital risks.
DevOps is one of the methodologies software developers and engineers commonly use for software operations, aside from agile and waterfall. The number of users of this method continually rises as it is more effective and optimized. The collaborations of software development and IT operations allow them to act rapidly and fix digital challenges to decrease waste and cost-effectiveness. But how does DevOps differ from other software development life cycles (SDLC)?
The agile model or methodology is like the DevOps of all software development cycles. Agile makes a sprint to create a better product outcome, increase business value, decrease bottleneck workflow, and reduce risks and waste. On the other hand, DevOps continuously release new software features within the collaborations in the organization within a shorter cycle. DevOps focuses on organizational change and partnerships, continually delivering high-quality software.
LET'S TALK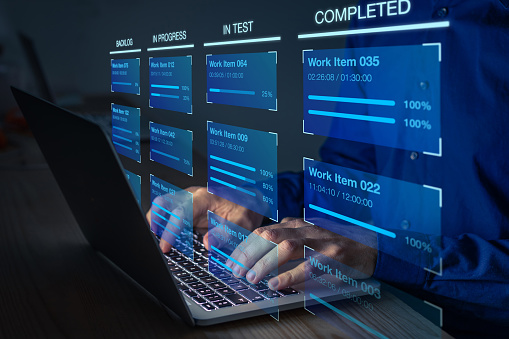 DevOps Services
In our company, the Pinnacles, we can deliver you DevOps services and help you succeed. Technology changes, and it will continually will. We can maximize your business ability to adapt to the market change, which will help you to be productive in the industry. With us, you will be able to focus on the outcomes in your business and differentiator in a complex environment. We can maintain quality standards in your software development and rapid software delivery.
We can build an application development for your business to improve your organization's collaborations that adapt to IT's changing environment. We can make a stabilized, enhanced end-user experience and introduce the new safety features with our test automation and quality assurance. The rapid prototyping will remove the bottleneck and boost the innovation that will protect you from the business competition.
The deep knowledge of the mobile developmental team can apply the mobile strategy to help you achieve mobility, protect your investments, and maintain support. They are also experts in Apple iOS, Google Android, Flutter, Xamarin, and React Native.
Aside from this, our optimization and API services will help you optimize your applications efficiently. Services such as containerization can provide options that will allow you to go towards larger workflows and scale operations. You can also safely transfer your data from systems or clouds without worrying. We can safely transfer these data using the latest security standards to allow you to migrate to a stable environment. To fully understand how our DevOps is, look at the principles.
Seven-Organizational Culture in DevOps
There are several cultures in DevOps adopted in our company to ensure the effectiveness of this method. It helps us achieve high-quality deliverance, rapid prototyping, automation, mobility, modernization, application development, and system integration. Our communication and deep knowledge of software development and IT operations allow us to be more productive and control the applications and the infrastructure in time. But how can Pinnacle do this? There is a seven-organization culture we adapt to deliver our services effectively and continuously.
#1. Investment in the organization
We aim to deliver you the latest technology environment and help you towards your business transition. Slashing out the team members' siloing helped us communicate effectively. It allows each team member to understand and help each other do our tasks reliably.
#2. Experience of Team Leader
Experience is an immense contributor to our effectiveness for almost twenty years in the industry taught our team leader to be more effective by applying the blameless retrospective. It will allow members to discuss how the project went and what part needs improvement.
#3. Continuous Delivery
To deliver high-quality software development continuously, we use integration to create a new approach to make it better and increase the effectiveness of our client's products. Our software engineers and developers allow themselves to build collaborative features by considering users' feedback.
#4. Discipline to achieve success
Each team member has tasks to do, as the DevOps task is divided. You can trust them to deliver their work on time.
#5. Organizational performance
The performance of the DevOps team plays a huge role in developing high-quality software, which is why we continue to strive for the best and allow you experience our team's performance.
#6. Monitoring deployed products
As DevOps must develop software continuously, this requires deep knowledge in making another after deployment of the products and monitoring the deployed products to create sustainability.
#7. Adapt lean management practices
As these functions are similar to Agile, adapting the lean practices allows our team to give value, create a seamless workflow, and continuously improve.
These DevOps practices allow us to adapt the culture and reason why it is the reason why DevOps can collaborate with the agile model. It is often named a successor of agile methodology that focuses on testing, making it more optimized than agile. These two are used to create more developed software and build better products.
LET'S TALK
Ready to reach out to us?
We respond to every message within 24hrs during business days. Contact us today, and let's get started working on your project.
1200 Ashwood Parkway
No. 230 Atlanta Georgia
Give us a call or drop by anytime, we endeavour to answer all enquiries within 24 hours on business days.