Does your business need an IT consultant? We can guide you!
In today's technology and due to its constant changes in the market, advanced knowledge in information technology is essential for you, as it will allow you to be competitive in the industry. We have an experienced and seasoned business and technical consulting team to support and nurture your company from the starting point until we reach your company's goal. 
As businesses begin to adapt business methodologies and strategies, many still fail because the method or strategy used was not the company's needs, choosing the best IT partner is vital for every business. 
LET'S TALK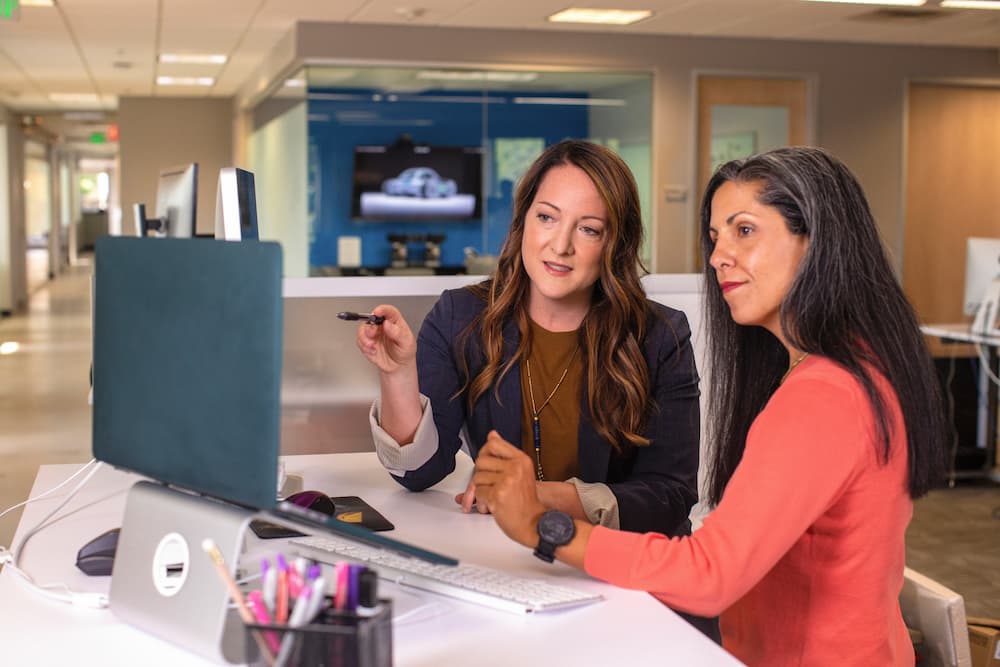 Slash out your doubts!
At Pinnacle Mutual Consulting, we have technical experts to support your business as you evolve into becoming a global conglomerate. Our team of experts will ensure you stay updated by providing you with advanced training tailored to your business needs.
We realize that all clients are not the same. As a norm and to solve our clients' business challenges, we always apply a seven-step framework. Each of these frameworks is described below:
#1. Defining the Problem
We realize that our client faces many challenges. Therefore, having our clients to describe their day-to-day challenges will enable our team to structure effective strategies and the needed developments. This step is critical to enable our team of experts to know and completely understand your business challenges in order to device the most optimal solutions tailored for your business enterprise
To determine the company's challenge(s), we go through these steps:
Identifying and classifying the stakeholders

Understand your company's vision and long-term objective and the current situation

Review your company's literature, for example, your company's standards operating procedures (SOP)

Articulate your company challenge(s) in the most innovative way

Thoroughly test the defined business challenge(s) and present results to the business owner(s)
#2. Structuring the Business Challenges
Now that the business challenge(s) are defined, our team of business and technical experts will disaggregate and hypothesize to solve the company's challenge(s) in a manageable manner. The defined issues will be divided into components and provide an overview (an issue tree) for our team and clients. 
Our issue tree or logic tree plays a vital role to facilitate planning, solving your digital challenges, and communication towards customers, products, companies, and the competition. 
In our logic tree, we consider a graphical breakdown of questions and the company's challenge(s), then mutually exclusive and collectively exhaustive (MECE) to the essential information towards the client's request, comparable organizations to your company, the social impact information material, as well as the mentored research.
#3. Prioritizing Issues
Now that your company's challenge(s) is defined and divided into parts, we determine which element is critical and are low affecting parts. For this framework, we use the 80/20 rule. 
This 80/20 rule or the Pareto is a notion wherein 20 percent of the issues are responsible for 80 percent of your challenge(s) and cut all non-essential branches. Aside from this, we also consider the promising case, take the available information, be flexible and adapt the current prioritization strategies, and use the informal and qualitative data. 
To separate the low affecting parts from the critical, we use the four pillars involving teams, such as judgment or intuition.
#4. Analysis and Work Plan
After we prioritized the issue, we developed lists of the analysis conducted based on the previous step. Then, set up a working plan. 
For the analysis plan, we create steps based on our client's issues, a hypothesis solution, then find supporting rationales and analysis to confirm or refute it. After obtaining the specified data, the specification of the end product takes place.
On the other hand, the work plan is a project and a tool for the team management to shape the team's high-performance–use their time and effort efficiently, track the progress against the timeframe, and clarify what and when with the team. To make an effective work plan, we use a building block that consists of a hypothesis, end-products, timeframe, and accountability. 
#5. Conducting an Analysis
This step disproves and proves the hypothesis by conducting analysis, also called groundwork. Team members need to take tasks individually and run interviews, client workshops, data analysis, research, etc. 
During the analysis phase, we consider various types of analysis to prove or disprove the hypothesis, such as follows:
Industry Reports

Interview based work

Scenario Analysis

Market Research

Analogous Reasoning

Benchmarks

Media Analysis 

Observe the Operational level with the client 
Aside from this, we also consider the financial impact on the company to get a complete analysis. 
#6. Synthesizing the Findings
Synthesizing the findings is the highest value component in consulting methodology that asks the "so what questions." We build facts and summaries to create a description of insights and gather points to general the problem. 
#7. Develop Recommendations
During the final framework, our team of business and technical experts will conduct detailed presentations to the client with sets of conclusions based on their findings.
We ensure that the developed recommendations are delivered concisely, well-structured, and comprehensive so that the client will understand the entire proposed solution from the Pinnacle Mutual Consulting team. 
We create a sequence consisting of the overarching recommendation. An action or reason answers "What? Why? How?" is placed underneath the recommendation. It is then followed by the factor analysis answer, "How do you know that?". 
In addition, we also have a storyboard, used as a planning tool to verify and validate our analysis, findings, and recommendations.
At Pinnacle Mutual Consulting, we prioritize creating or building a high-value product for our clients. Under the consultancy, we ensure that our client receives the best quality and professional guidance to achieve their company's goal. 
Whether your company is facing critical or mild digital challenges or wherever your company is situated, we can help you.
Our top priority is to guide you toward your company's progress.
LET'S TALK
Ready to reach out to us?
We respond to every message within 24hrs during business days. Contact us today, and let's get started working on your project.
1200 Ashwood Parkway
No. 230 Atlanta Georgia
Give us a call or drop by anytime, we endeavour to answer all enquiries within 24 hours on business days.